ARMBANDS
2 Hour Unlimited Ride and Play Armbands
Valid for 2 hours from the time of purchase.
Armband is for 2 hour unlimited indoor karts,
kiddie karts, outside Busch karts, laser tag, & mini golf.
Armband does NOT include Cup Karts
Last Armband time
Fri 7:30pm-9:30pm | Sat 7:30pm-9:30pm | Sun 4:30pm-6:30pm
Prices
Thursday: $12 | Friday: $12 | Saturday: $16 | Sunday: $14
Check our Google Calendar for available dates/times
Discounts/Specials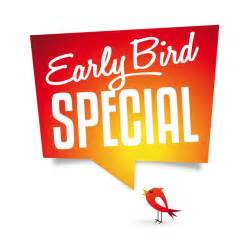 February's Saturday Early Bird Special!!!
2 Hour Unlimited Armbands will be priced at
ONLY $10

if purchased before 1:00 pm on Saturdays!!! Armbands will be valid for 2 hours from the time of purchase.
Armbands will return to the regular price of $16/person on Saturdays at 1:00 pm.
Armbands are valid for 2 hours unlimited indoor karts, lazer tag, kiddie karts, mini-golf & bounce house!!!
* Saturday Early Bird Special pricing of $10 does end promptly @ 1:00 pm. Bounce house is for children 12 years old & under.

Thursday Armbands

are

$12

and are valid from 5:30-9:00 pm!!
You will also receive a slice of pizza & a refillable drink with the purchase of a Thursday Armband (February Special).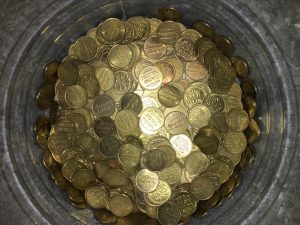 Double Game Tokens on Fridays in February!!
* Game tokens must be purchased at the front counter to receive double tokens!  Not valid for extra tokens included with combos/package or parties.
Combo Packages
#1

 

THE TONY STEWART




2 go-kart or laser tag passes, 40 tokens, 1 pizza w/ 1 topping & 1 pitcher of drink



 $28.00 +tax


You save $8.95

#2

 

THE MARK MARTIN


10 go-kart or laser tag passes, 40 tokens, 1 pizza w/ 1 topping & pitcher of drink
 $45.00 +tax


You save $23.95*

#3

 

THE DALE JR.


40 tokens, 1 pizza w/ 1 topping & pitcher of drink
$20.00 +tax


You save $8.95*

#4

 

THE JERRY NADEAU


6 go-kart or laser tag passes, 40 tokens & 1 pitcher of drink
$28.00 +tax


You save $12.00*

#5

 

THE JEFF GORDON


4 go-kart or laser tag passes, 80 tokens, 1 pizza w/ 1 topping & pitcher of drink
$39.00 +tax
You save $15.95

#6

 

THE MICHAEL WALTRIP


8 go-kart or laser tag passes & 40 tokens
$30.00 +tax
You save $12.00*

#7

 

THE DENNY HAMLIN


4 Two Hour unlimited arm bands, 80 tokens, 1 pizza w/ 1 topping & pitcher of drink
$75.95 +tax
You save $20-32*

#8

 

THE CARL EDWARDS


2 Two Hour unlimited arm bands, 40 tokens, 1 pizza w/ 1 topping & pitcher of drink
$47.95 +tax
You save $10-$16*

#9

 

THE KASEY KAHNE


80 tokens for only $18.00
$18.00 +tax
You save $2.00*